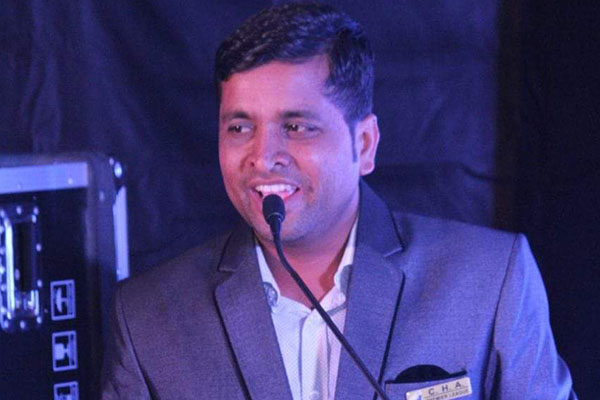 Chandrakant Shete popularly known as 'Chandu' in the tennis cricket universe is one of the best Marathi commentators the country has ever seen. Chandu, who resides in Ghatkopar, Mumbai has been very interested in cricket since childhood, apart from this his love for tennis cricket has contributed to his shining career in the field of tennis cricket.
For the last nine years, he has been commentating in many parts of Maharashtra and across India and thereby winning hearts of organizers and audiences alike. His experience of years has given him in-depth knowledge of new and old cricketers and their records, thereby transferring the same to the audience. Precisely put, he is capable of holding cricket lovers on the field.
He is recognized for his disciplined in the tennis ball cricket which is now more professional. He is the first commentator who commented in the Marathi language in Sharjah, UAE during the second season of 10PL in 2018.
Personal Detail:
Full Name: Chandrakant B Shete
Date of Birth: 12 December, 1980
Current City: Ghatkopar, Mumbai
Profession: Sr. Import-Export Executive at JNPT
Major Tournaments: UK Tiger Championship, Ratan Buva Chashak, Ratnagiri Champions Trophy, 10PL, Supremo Trophy, Junnar Premier League, Shakti Chashak
Favorite Player: Sachin Tendulkar