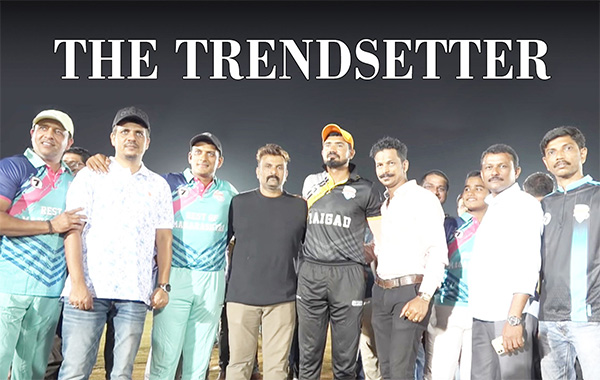 According to the Cambridge English Dictionary, the meaning of the word 'trendsetter' is "a person, organization, etc. that starts to do something that others then copy". Well, the word exactly suits the Ratnagiri Champions Trophy and its organizers. Record-breaking viewership, first-ever Raigad vs Rest of Maharashtra game, new teams, unique technologies by live broadcasters. This indicates how the meaning of trendsetter is applicable to India's one of the biggest and most followed night overarm tennis ball cricket tournament.
In its only seventh season, Om Sai Sports organized Ratnagiri Champions Trophy 2020 sets a new high in its own style. Parag Sawant, Deepak Pawar, and their team had new challenges to deliver the best in the business to its viewers and followers throughout the world. But It wasn't possible without Maharashtra Cabinet Minister and MLA Uday Samant. Also, can't forget the efforts broadcasting team 'Tenniscricket.in' put to make this possible.
A few days before the tournament starts, Santosh Nanekar – CEO of Nanekar Info Solutions Pvt. Ltd. which owns 'Tenniscricket.in' sent the proposal to Deepak Pawar (a member of organizing committee) about the exhibition match between Raigad and Rest of Maharashtra. In Maharashtra tennis ball cricket, there have been friendly matches played between Raigad and Thane – two giant districts in tennis ball cricket. It is not hidden that the response to these matches was out of the box. The crowd loves such matches and organizers of famous tournaments like Late Ratanbuva Patil Smruti Chashak have witnessed the history. During Late Ratanbuva Patil Smruti Chashak Raigad vs Thane match, YouTube live watching record was broken by Global Tennis Cricket (GTC) and Tenniscricket.in collectively.
It all started back in 2014 at Taloja night tournament when the first clash between Raigad and Thane took place. It was the year when tennis ball cricket was just started broadcasting live on the internet. YouTube life and Facebook live were just begun and crazy fans in Maharashtra and in some parts of India were experiencing something new.
In India, if someone starts the trend it does not take much time to spread all over. To take an example of it, the Indian Premier League (IPL) is the perfect example. It all started in 2007 when the Indian Cricket League (ICL) emerged in India with new format T20. Back in 2003 England and Wales Cricket Board (ECB) introduced the shorter format in their inter-county competition. But to popularize this newer format, it took just a year in India when Lalit Modi with his glamourous concept authorized T20 cricket to India and international players.
The same logic or rather concept applies to the tennis ball cricket. After all it all about cricket. The glamorous look in gully cricket started when Supremo Trophy 2016 was first broadcasted live on YouTube. Before that various tournaments, like Late Ratanbuva Smruti Chashak was broadcasted on a local cable network. But watching a live tournament was happening for the first time in history. The audience in tennis ball cricket had a habit to watch player videos over YouTube, Facebook till then. But an introduction to YouTube live changed the feel of tennis ball cricket. From 2016 to today 2020 the trend of broadcasting tennis ball cricket matches live has been revolutionary in history.
For the last one year so, it has been trend playing Thane vs Raigad exhibition matches in almost every tennis ball cricket tournament. In 2020 alone, there have been five matches already played between these two giant tennis ball cricket districts. In Shakti Chashak, Mumbai, we saw Thane, Raigad, and Mumbai clashing in the triangular series. But playing all the Maharashtra in a single game never happened before 13 February this year. The concept executed in Ratnagiri Champions Trophy 2020 must be appreciated as its organizer Om Sai Sports did a fantastic job to make this happen.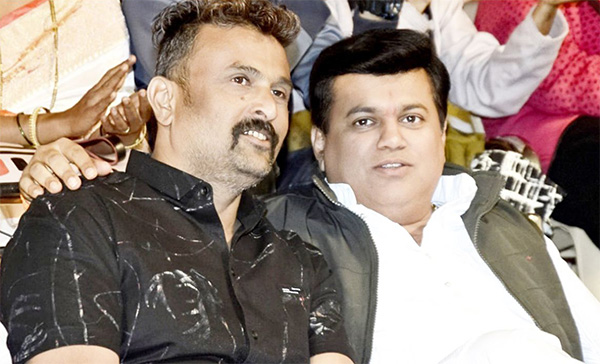 "Superb is the only word I would say at the moment. The response we received from tennis ball cricket fans into the stands and over the internet is simply unbelievable," says Deepak Pawar one of the core members of Om Sai Sports. "We had only 36 hours to prepare for the Ratnagiri Champions Trophy 2020 as there was an event on the same ground and my entire Om Sai Sports team did a fantastic job. It wasn't possible to make this event successful without them. And I would proudly say our hard work paid off. We are satisfied with our teamwork and on behalf of my Om Sai Sports team, I will appreciate and thanks to tennis cricket lovers. Without them, it wasn't possible. Our president Parag Sawant and the entire team are happy with the response we got. This is completely teamwork."
However, playing Raigad vs Rest of Maharashtra exhibition match was one of the toughest challenges in the tournament. Arranging players from all over Maharashtra in a single match is never easy. Being asked the favorite moment of the tournament Deepak Pawar says, "That exhibition match between Raigad vs Rest of Maharashtra was my favorite moment from Ratnagiri Champions Trophy. In broadcasting we broke that live watching record was that particular moment I would say. I was waiting for that moment since the tournament started and I was possible with the efforts from Santosh Nanekar and my entire Om Sai Sports team. To cut this short, it was a dream more than number records to arrange this match we did it."
From a viewership perspective, it may be for tournament exposure on a global platform but arranging such games give the platform to players and it gives feel to players to represent their district with passion. Players playing for their villages, their professional open team play in a team in district games and it sets an example to the international stadium.
Perhaps, it is just a beginning and in upcoming seasons there will be a match of such a trend in almost every tournament. Even in the rainy season rubber ball cricket tournament we maybe see such games.
'The trend has just begun'