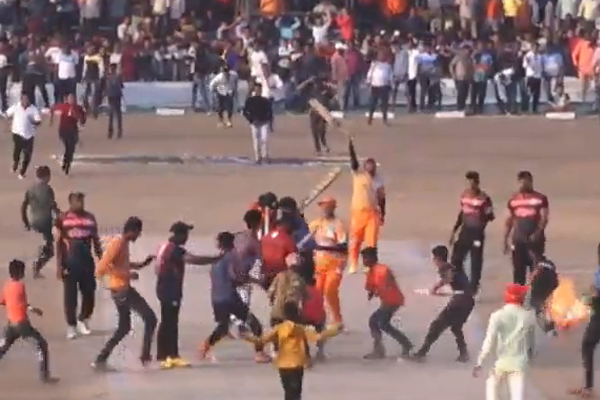 It was Vk Pratishthan and Waklan who defended their championship at the Late Ratanbuva Smruti Chashak 2020 in open and Gramin lot respectively.
Dombivli: 11 days, 100 teams and finally we got the champions at the Late Ratanbuva Smruti Chashak 2020. 47 matches in Gramin, 15 in 40-plus, 24 in open and 11 in Kalyan-Raigad lot after tremendous 11 days at the Premier Colony Ground Dombivli produced four winners in each category. Waklan emerged as champions in Gramin lot, VK Pratishthan in Open lot, Dapoli in Kalyan-Raigad lot and Rishi XI Katai in 40-plus.
It was a close contest in Gramin final when Waklan chased 44 runs in five over in last over. Though Ketan Mhatre was looking dangerous for Dahisar his wicket in the penultimate over produced some hopes.
Perhaps, it was a premier contest and with some new concepts in tennis ball cricket tournaments, president of Gramin Tennis Ball Cricket Association Shree Vinod Patil along with Ananta Patil organized this tournament above the expectations. Some new records were created in broadcast viewership and crowd support throughout the 11 days.
40-Plus
Winners: Rishi XI Katai
Runner-up: Navapada
Kalyan-Raigad
Winners: Dapoli
Runner-up: Darave
Open
Winners: VK Pratishthan
Runner-up: Naksh XI
Gramin
Winners: Waklan
Runner-up: Dahisar