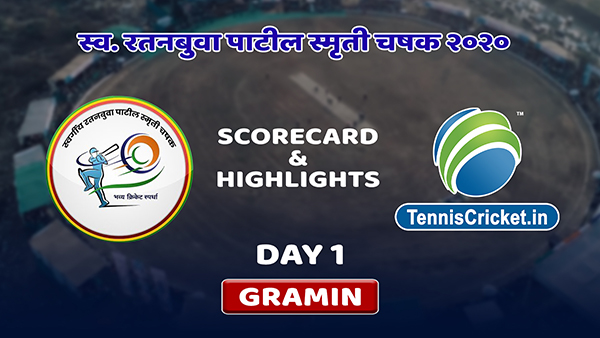 Dombivli: The most anticipated tournament of the year finally kicked off in style. In the presence of former MLA Shree Ramesh Patil and President of Gramin Tennis Cricket Association Shree Vinod Patil tournament progresses with some high-quality games throughout the day. The attraction of the day was Ravindra Sante representing his team Kole. His all-round performance in both games he played was satisfying as his team won both games comfortably.
The analysis
On the first of the tournament 12, Gramin teams played. A total of seven matched had been played on the inaugural day in which batting five results favored in the team batting first. The chasing target on this pitch seemed a bit difficult especially when the target in five overs is exceeding 50.
Star of the day
Sunil Bhoir from Kole was the star of the day. In the last game of the day against Devichapada, Sunil registered the first hat-trick of the tournament. In the third over in second innings, he sent three batsmen to the dugout on his first three balls.
Results from day 1 Gramin lot
Watch full highlights from day 1 of Late Ratanbuva Patil Smruti Chashak 2020 Gramin Lot