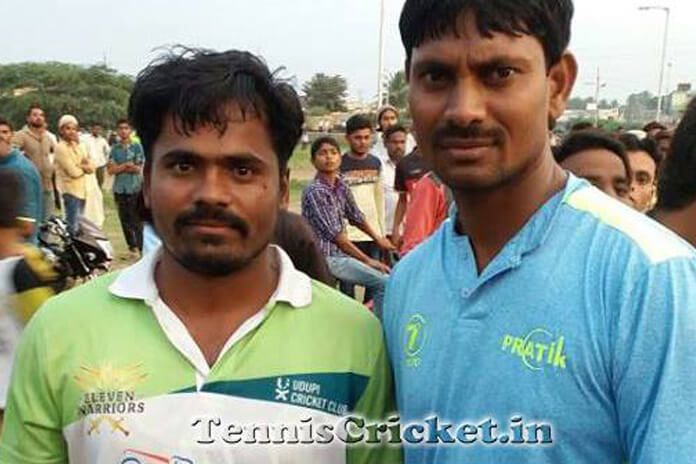 [dropcap color="#" bgcolor="#" sradius="0″]T[/dropcap]ennis ball cricket tournament held in Vijapur, Karnataka, which was won by team Kanan CC (Pratik XI). Kanan CC won the first prize of rupees 50,000/- and trophy. Ajaz Qureshi got Best Batsman's award.
In final match Kanan CC team had to chase 62 run in 10 overs. Unfortunately their stating was not good, the score was 19/9. They had lost 9 wickets and match was about to lose. But Santosh Nalavde and Tukaram Kunche (Maharaj) batted brilliantly and chased the target of 62 run and won the final match.
Santosh Nalavde scored 45 runs (not out) with the help of 7 sixes and won the battle for his team Kanan CC.