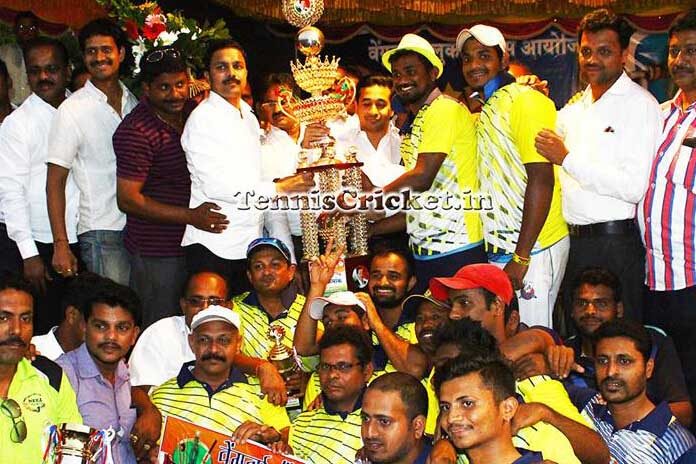 Tournament Name : 
Vengurla Congress Trophy 2016
Location : Vengurla, Sindhudurg
Date : 10 to 14 February 2016
Organized by : Vengurla Taluka Congress Committee
Total 32 teams had participated in this Vengurla Congress Trophy 2016 which was organized by Vengurla Taluka Congress Committee members Mr Manish Dalvi, Mr Pappu Parab and Mr Bhushan Sarang. The tournament held in Vengurkla camp ground. Here are some special guests name who visited this tournament, Mr Nitesh rane (MLA), Ashok Sawant, Vikas Kudalkar etc.
Prize Ceremony
| | | |
| --- | --- | --- |
| First prize | Super Six Kavthani | Rs.1,11,111/- & Trophy |
| Second prize | Shri Krishna goa | Rs.55,555/- & Trophy |
| Third prize | Friendship chendwan | Rs.5,555/- & Trophy |
| Fourth prize | Dhruv parsem goa | Rs.5,555/- & Trophy |
| Man of the series | Omkar desai | Rs.2,000/- & Trophy |
| Best batsman | John fernadese | Rs.1,000/- & Trophy |
| Best bowler | Rahul jogadia | Rs.1,000/- & Trophy |
| Best fielder | Hrishi vaidya | Rs.1,000/- & Trophy |
| Best player | Rahul jogadia | Rs.1,000/- & Trophy |
| Best wicket keeper | Gopal bata | Rs.1,000/- & Trophy |