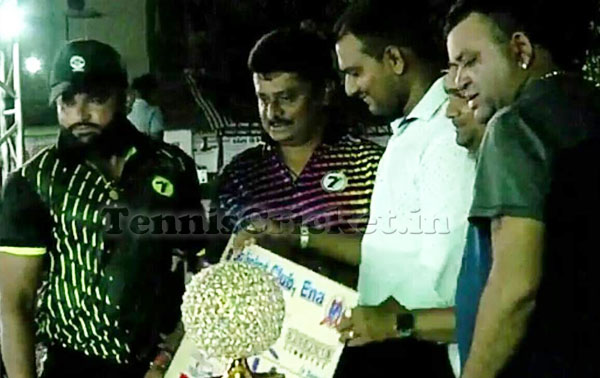 Gujarat: In a close encounter against Mumbai's team Honey Boyz, tournament favourite Deep-Kamal (Gujarat Boyz) won the clash to lift the ENA trophy here in Gujarat. With his match-winning knock.
Abhishek Chaudhary with his all-round performance won the not only Best Bowlers and Player of the Tournament, but the hearts of the spectators as well.
For team Honey Boyz (Mumbai), Prathamesh Pawar executed his experience and showed why he is one the best batsmen in Mumbai Tennis Ball Cricket. His consistent performance throughout the tournament bagged Best Batsman of the tournament for him and he won Best Batsman of the tournament.